Transform Your Business with Magento 2
Thanks to high customer expectations and a competitive market, the pressure is on merchants to compete and provide personalised experiences. The "IWWIWWIWI" (I want what I want when I want it) consumer mentality is forcing merchants to rethink how they connect with—and provide for—their customers. In response, the world's major e-tailers have redefined what we expect when it comes to search, delivery and user interface. The bar has been set high, and it's what customers now use to benchmark any online experience they have. As noted in Magento's "Build an Omnichannel Experience That's Easy to Love" report, 80% of customers are more likely to buy when brands offer personalised experiences.
To keep up, your business needs the digital infrastructure that will allow you to leverage data-driven insights to provide the personalised experiences that customers crave.
Magento 2's suite of native features and functions provide you with a comprehensive toolkit to succeed in every part of the customer experience. Here are just some of the ways it will transform your eCommerce offering:
2-step assumptive guest checkout for quick and easy payment
Advanced page building functionality for creating personalised content
Powerful data insights for a 360-degree view of your business and shoppers
Out-of-the-box B2B features for fast B2B purchasing and self-service options
The list goes on... And to see the platform in action, after moving to M2, our clients saw a:
29% increase in mobile revenue
61% reduction in content creation time
25% increase in site traffic
16% increase in conversion rates
Check out our on-demand webinar where experts from Vaimo and Magento will be exploring the platform's functionality in more detail. You'll also hear about real examples of clients who have made the move to Magento 2.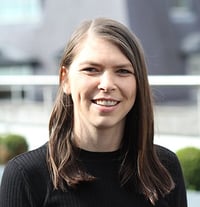 Georgia Barry -

eCommerce Strategist, Vaimo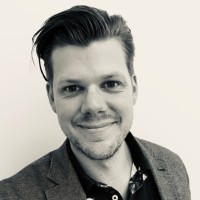 Erik Bergelin - Enterprise Account Manager, Magento, an Adobe Company