How digital transformation will help you succeed
OVERVIEW OF THE WEBINAR
It is no surprise that businesses are thinking about their digital transformation. Growth of online retail sales in the UK outpaced the US 66% vs. 39% reaching $39B in Q1 2021, as seen in Adobe's Digital Economy Index.
Despite the prospects of retail stores opening up, it is clear that there has been a big shift online and in Adyen's latest survey it showed that 73% of consumers felt that businesses should retain their multichannel offerings once the pandemic is over.
We have seen a significant increase in eCommerce activities in Manufacturers and their want and need for growth with their multichannel offerings. Therefore, we have teamed up with our partners at Adobe and Akeneo to talk to you about how you can digitally transform your business and adapt to the new normal.
On July 20th, we are inviting all Manufacturers to join us for a roundtable discussion where we will have speakers from Adobe, Akeneo, Assa Abloy and Vaimo chatting about the problem area's within the industry and how to approach your digital transformation journey.
The roundtable will focus on the following points and more:
How you can get ownership of your customer data

How to improve margins

How to personalise your marketing activities to answer your prospects' needs

The chance to hit new relevant segments which can lead to long-term growth

This event took place on July 20th and is now available to watch on demand.

SPEAKERs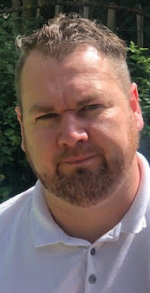 MATT CAFFERY
ASSA ABLOY
eBusiness & Applications Manager dealing with all Online Seamless Touchpoints including eCommerce, eBusiness, and Mobile App accessibility. The role consists of driving Seamless Sales through analysis, reporting on Product enrichment. Overall giving the Customer OUR Business at their fingertips.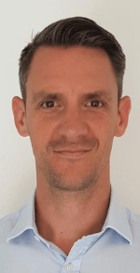 Barry Thorn
Akeneo
Senior sales leader with a specialism in enterprise-level technology sales focused on the transformative impact of PIM, ecommerce, cloud, ERP and CRM technologies. My expertise is rooted in helping to grow and transform businesses through omnichannel services to deliver smarter ways of working. I have worked in digital agencies and 'big 4' consultancy environments and bring experience consulting with all sizes of company, from FTSE 100 companies and global brands to SMB organisations, on how to get the best out of their technology implementations.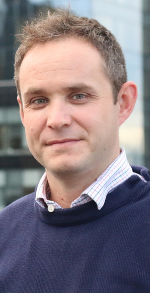 Charles Heal
Vaimo
A strategic thinker, experienced business development and consulting professional with 15+ years in international high technology and commerce.
I have provided worldwide technical and business solutions at management level providing clear value and demonstrable ROI within global strategic initiatives. This includes building innovative Commerce platforms, digital product experiences and ensuring that the customer is at the centre of driving value for clients.
My experience is focused on working with brands, retailers and partnering with large consultancy organisations helping to drive value at the core of the organisation.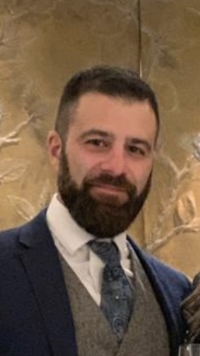 Pete Georgallou
Adobe
Value-focussed digital commerce consultant. My background is in working with digital commerce platforms to help organisations unlock value for their customers, employees and partners, ultimately driving value across the wider business.