Data breach monitoring tool by Vaimo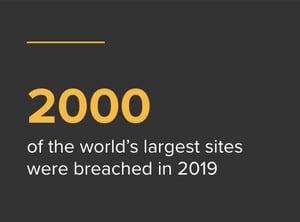 Are you worried about potential data breaches, Magecart attacks, supply-chain attacks, form-jacking or skimming to your eCommerce platform? If you are using internal or third-party JavaScript, regardless of your security setup, your system is vulnerable to a security attack. The majority of websites out there are vulnerable—in 2019, 2000 of the world's largest websites were breached. To help mitigate this risk, we have developed a Data Breach Monitoring tool for you.
Vaimo's Data Breach Monitoring tool will help to significantly reduce risks, help you protect your customer data and avoid damage to your business reputation. Our monitoring tool can detect when your site has been compromised and immediately alert Vaimo and yourself to take action.
What are the POSSIBLE AFTER effects
OF a DATA BREACH?
A data breach could lead to huge ramifications for your business.
Financial loss
Costs incurred from fighting the breach, compensating affected customers, falling company share prices, increased security costs.
Operational disruption
Daily operations get affected until a solution to the breach is found. The longer this goes on, customers will inevitably leave which results in more lost revenue.
Penalties
The threat of regulatory penalties and legal ramifications.
Loss of reputation and trust
Irreversible reputation damage and subsequent loss of customer trust.
HOW DO WE PROTECT YOUR SITE?
We record and whitelist all the approved server calls that are made from your site
We then run scripted user journey tests at regular intervals during the day and compare all the
outgoing server addresses to the whitelisted addresses on your site
If we find a server address that is not whitelisted then we treat this as a suspected breach and alert you and our team to deal with the suspected breach
With this service we reduce the possible impact caused by a breach to minutes instead of days, weeks or even months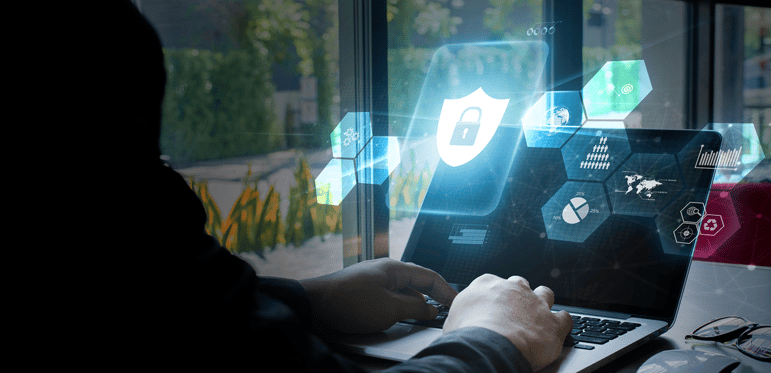 Benefits of the Data Breach
Monitoring Tool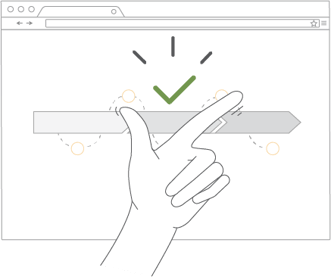 Our easy-to-use tool detects data breaches in real-time and on your behalf—saving your business from long-lasting breaches, irreversible reputation damage and lost revenue.
Reduce detection times from days, weeks or months to minutes
Eliminate threats immediately after detection
Comply with national and international legislation
Safeguard your reputation and your customers' trust
Use with any eCommerce site, no matter the eCommerce platform used
Easy to set up—we only require your website URL and your user journeys
Watch our on-demand Data Breach Monitoring Webinar to learn more about data breaches and the benefits of the data breach monitoring tool to detect possible personal data breaches early on and therefore protect your business.
Want to run Vaimo's Data Breach Monitoring to protect your business and customers from the world's most threatening security breaches?
Simply book a call with our dedicated Data Breach Monitoring team: