A practical Business guide to COVID Ecommerce
In this guide, we offer our take on how the pandemic affects eCommerce, Black Friday, customer experience, and cybercrime. Lastly, we give solutions that under COVID-19, will help you adapt to the flood of new consumers heading online.
We certainly noticed the difference at Vaimo. As a full-service omnichannel agency on the Magento and Adobe Commerce platform, we deliver strategy, design, development, and managed services to brands, retailers, and manufacturers all over the world.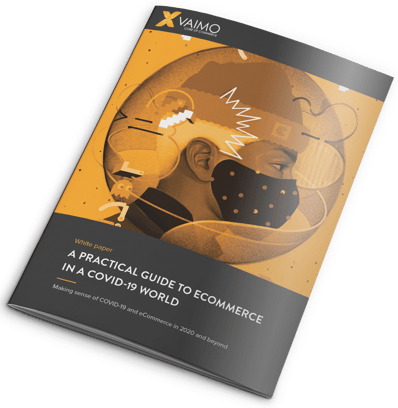 Across our offices in 15 countries, the COVID-19 pandemic hit each one differently. At our international unit in Tallinn and our headquarters in Stockholm, we are operating in a post-COVID climate. However, our South African, UK, and US offices still operate under strict conditions. On August 11th, The Economist noted that it took 6 months to reach 10M global COVID-19 cases and just 43 more days for that total to double to 20M. With global cases still increasing rapidly, consumers will continue seeking products online.
The longer the crisis lasts, the more eCommerce will overshadow traditional sales channels. Though leaders watched their forecasts change soon after 2020 began, the unexpected shift yields new possibilities.